Keep your kitty pretty by booking your intimate wax services with us! We use luxurious wax with amazing waxing aftercare products to keep you silky smooth
Keep the kitty Pretty!
We only use and offer the best for our services and products! ZandiK after wax care products are now being offered for in studio purchase, to help you keep your skin silky smooth long after getting waxed!
*The Pretty Kitty Package Vajacial Treatment*
Our customized vajacial treatments are completely customized and satisfaction is guaranteed! Proper removal of the ingrown hairs, along with skin masks to help soothe the skin post wax. Not only do our vajacials feel amazing, you will 100% see a diffference in the appearance of your skin once you start your treatments. Check out our Pretty Kitty Package and find out what you've been missing!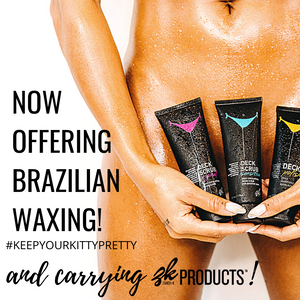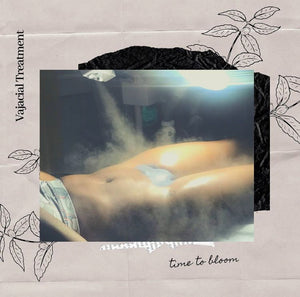 Understanding your hair growth cycles
DID YOU KNOW YOUR HAIR IS IN THREE DIFFERENT HAIR GROWTH STAGES AT ANY GIVEN TIME??
Here's some information about what the stages are, what they do, and how they play a role in sugaring hair removal!

What are the stages?
The stages are :
Anagen - the active growing stage 
Catagen - the transitional stage 
Telagen - the resting stage 

What happens to the hair during each stage?
To break it down simply:
The anagen stage is when the hair shaft is connected to the dermal papilla. The dermal papilla is where your hair gets all of the nutrients that are essential for hair growth.
The catagen stage is when the hair shaft detaches from the dermal papilla and develops a club hair to keep the hair inside of the hair follicle.
The telogen stage is when the club hair is resting in the follicle and slowly gets pushed up and out of the epidermis as new hair grows